A holiday tradition for ballet companies throughout the world, the performance of Tchaikovsky's Nutcracker Suite takes on a distinctly DC air during the Washington Ballet's production. Set in Georgetown and featuring a George Washington nutcracker as its star, the cast includes not only the professional dancers of the Washington Ballet company, but also children from the Washington School of Ballet.
We are delighted to announce that this year we have secured seating in two different areas, so that you can choose the spot that's right for you – whether that's right up front and center in Orchestra row E, or up in the balcony (where you can get a wonderful birds' eye view of the formations). In addition, we will also have the use of a private room in the theatre, for pre-show fellowship and a discussion with a Washington Ballet staff member regarding the history of the show.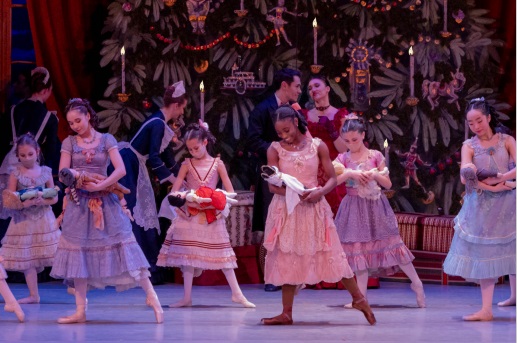 Best of all, we were able to secure these tickets at a discount, so instead of the typical $175 or $92 price (including fees), our members will be able to pay just $140 or $80 for this incredible experience. However, these tickets are extremely limited – we could only secure 10 in each section and the show is selling out quickly! Please be sure not to wait to get your tickets!
How to Get There: Blue, Orange, Red & Silver lines to Metro Center; numerous buses including the 54, 59, 230 & 250; several nearby parking garages.
Accessibility: There are no elevators in the theater, and our seats are unfortunately NOT wheelchair accessible, however, please contact julia@harvard-dc.org and we can work with the theater to see if an accessible seat can be arranged.